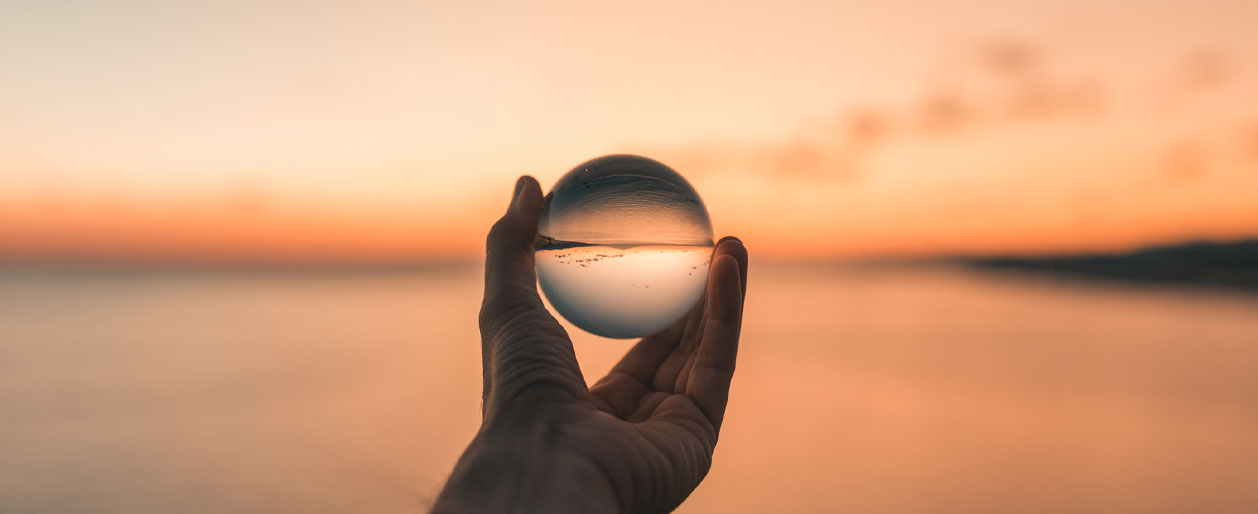 CEVA started with the coordination of 900 social development projects of 325 Non-governmental organizations including the coordination of 15 Provinces in different parts of India to propose projects and implement development activities for the poor and downtrodden at the national level. CEVA stood as a social work venture for CMI congregation implementing and coordinating various social work activities all over India through 15 provinces.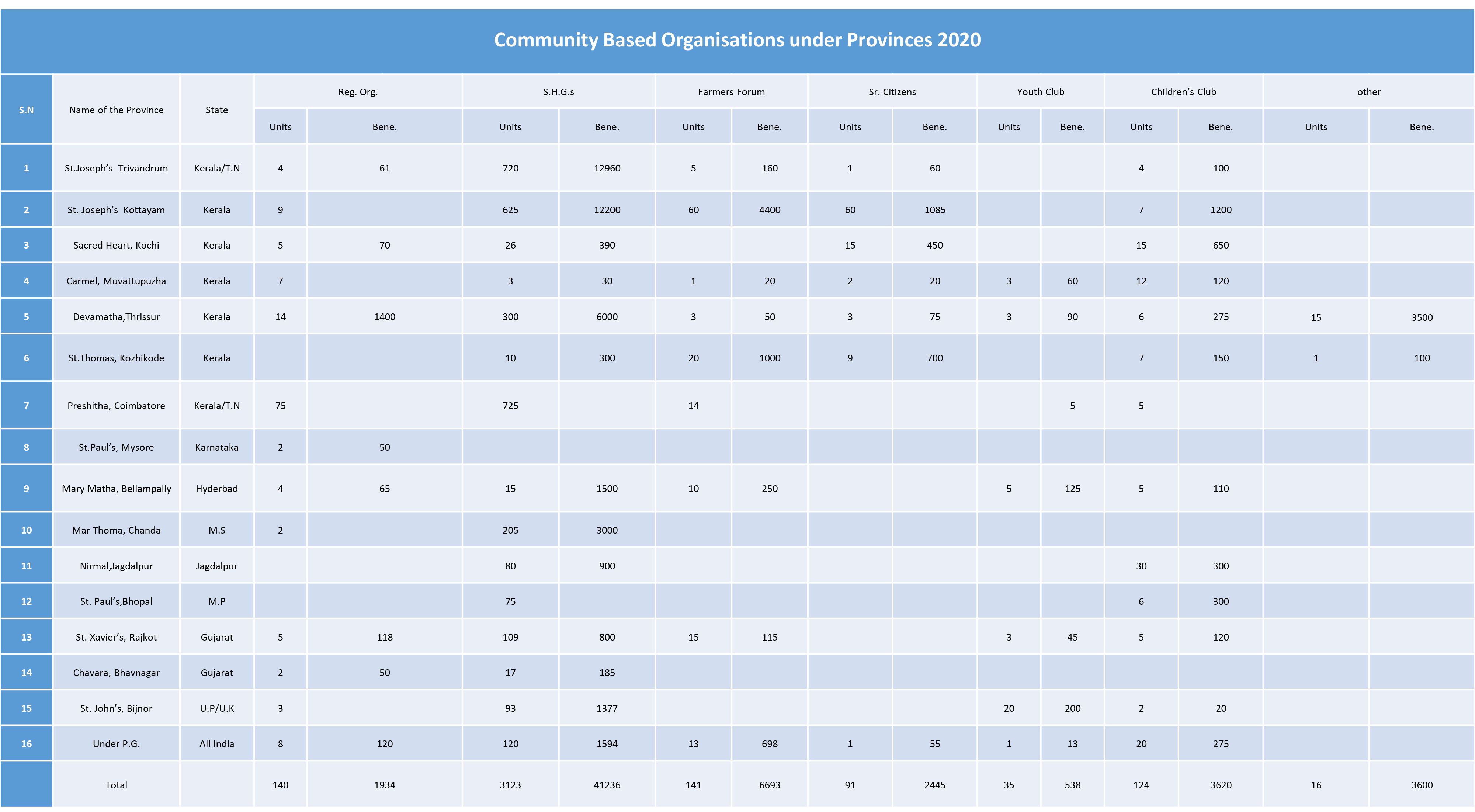 Flood Relief
The Kerala flood in the month of August 2018 had resulted in the demolition of many infrastructures including hospitals, schools, houses, bridges, roads etc.  The need for the basic amenities like drinking water, food, proper sanitation and medical supplies were critical in order to avoid the outbreak of diseases. Rehabilitation facilities were an alarming need of the time, to which the CMI congregation and CEVA responded quickly by opening its institutions for refugee camps, distributed food kits, basic amenities etc
The CMI commitment is not limited to refugee camps and supply of basic amenities; rather we decided to rebuild the community by ensuring safe homes for the victims of the flood. CEVA formed a 12 member Disaster Management Cell at Karikkamuri on 13 September 2018 to initiate and coordinate activities for rescue, relief, rehabilitation and reconstruction. The following decisions were taken in the initial meeting:
Organize special 'Adalaths' at flood affected areas by working with Kerala State Legal Service Authority.
Create strong Social Associations.
Focus on quick rehabilitation activities
Social awareness on government policies and benefits
Distribution of relief items in the severely affected areas.
A comprehensive rehabilitation program for the flood victims was evolved based on the local needs. CEVA distributed the fund received to the eight South Indian Provinces to support the deserving victims of the flood in their respective areas. The support includes construction of new houses and renovation of damaged houses like roofing, walls, plumbing, electricity etc.
Livelihood and skill Development
 The sustainable livelihood is possible by providing skills for economic growth and inclusive development. Interventions are made focusing on marginalized communities to have secured livelihood opportunities, enhanced related skills and increased income in rural and urban India. The marginalized communities are organized, supported and networked into the movement of a different kind for economic empowerment.
CEVA operates various skills development & training programmes, focusing largely on women and youth. The initiatives aim to improve the employability of the working population including school drop-outs, semi-skilled and un-skilled workers. CEVA skills training programmes are implemented as integrated components of livelihood and community development and education projects as well as stand-alone projects. Programmes include basic computer literacy, beautician training, tailoring, handicrafts and automobile driving. Besides providing skills training, CEVA also work to facilitate skills training through linking beneficiaries to external initiatives by NGO's, companies and the government.
Women Empowerment
 CEVA's livelihood sector programmes centre around women smallholders, business-women, employees and homeworkers belonging to poor and marginalised communities, with the objective of empowering them with knowledge and enhanced access to inputs, services, technologies and opportunities. We facilitate the building of an enabling and gender-transformative environment for conducting economic activities by engaging men and other influential actors, both private and public, who are involved in market value chains and entitlement delivery. Helping women from marginalised communities to earn their livelihoods using a variety of non-agricultural avenues is one of the core mandates of CEVA's livelihood sector programmes.
We focus on improving access and control of women from marginalised communities over productive resources, services and opportunities; enhancing their food and nutrition security; and improving their abilities in climate change resilience.
Women are main agents for achieving the transformational economic, environmental and social changes required for sustainable development.CEVA has been continuously working toward skilling rural women through skill development and vocational training program throughout the NGOs under provinces. We encourage women for better life and enhance their skills which in turn can be utilize either in productive jobs or starting their own ventures.
Health
We strive to provide low cost primary healthcare to the lowest strata of the socio-economic pyramid and is doing well in achieving its goals. CEVA works towards quality healthcare, keeping in mind a positive impact on the environment. We also work towards other causes that go hand-in-hand with healthcare, such as nutrition, taking sincere effort to achieve its ideals.

Education
 We see that many bright children cannot access education because their families do not have means to pay for basic and higher education. This is especially true amongst the urban, rural poor communities of the country. CEVA initiative is focused on identifying deserving students from backward areas to support them to pursue quality education.

Disability
The NSO, a wing of the Ministry of Statistics and Programme Implementation, has conducted a Survey of Persons with Disabilities during July 2018 to December 2018 as a part of 76th round of National Sample Survey (NSS). In India, prevalence of disability (percentage of persons with disability in the population) was 2.2 per cent – with 2.3 per cent in rural and 2 per cent in urban areas which means that there are a little over 2 crore people in our country who are living with some form of physical or mental handicap that makes it difficult for them to function in, what we like to call, "normal" society.  This means that the number of people with disabilities in India is almost twice the entire population of Sweden!
With such a large population with special needs, it's important to understand why they're still a minority group desperately in need of uplifting.  The social and physical barriers set up in society prevent differently-abled people from rising above their station and living up to their full potential. Even today, most buildings in India do not have a properly accessible wheelchair ramp. Lack of funding has made it difficult for most welfare projects to get through to completion.
The social stigma surrounding incurable mental illnesses leaves people with no hope, estranged from an apathetic society. The fact that they require special care which may require more finances, leave most families in despair. Especially in a country like India, where most of the population is from a rural background struggling to make ends meet. A lot of NGOs and organizations are working hard to change this mindset and make the world a more accessible place for everyone. But underfunding and less personnel makes it difficult for them to do this.
The ostracization from society is what impacts overall development the most. Every person feels the desire to be in an inclusive space surrounded by supportive people. CEVA helps create this support system and provides vocational training to intellectually challenged adults so that they can be independent, financially and in society. CEVA is networked with NGO's  for differently-abled under the CMI provinces to help people with special skills to get trained in life skills also such as
Early intervention
Adaptive training
Economic rehabilitation
Social integration

Elderly
 Old age is an unavoidable part of our life cycle and should be lived gracefully rather than grudgingly. In today's fast paced world we only start noticing signs of old age much after the gradual process is well underway. CEVA provides a platform that initiates a better understanding of the problems of ageing from a social perspective and provides a platform for the aged as well as those concerned to come together to share and care. CEVA endeavors to fill the gaps in elderly care by providing much-needed services and support to the aged. We are working with partner organizations to provide medical counseling and services, livelihood options, and facilities for yoga and recreational entertainment. Some of our partners are setting up old age homes for the abandoned and creating opportunities for the people to use their skills to economically sustain themselves. While understanding their emotional and psychological needs, the elderly are being allotted to different homes and economic project areas, where they can benefit to the maximum and interact with each other to live a happier life.